The 2022 Top 500 New Economy Enterprises of China Release Conference, with the theme of "accelerating the construction of world-class enterprises", was recently held in Beijing. Orient Gene was included on the list of 2022 Top 500 New Economy Enterprises of China. It has been on the list for two years in a row.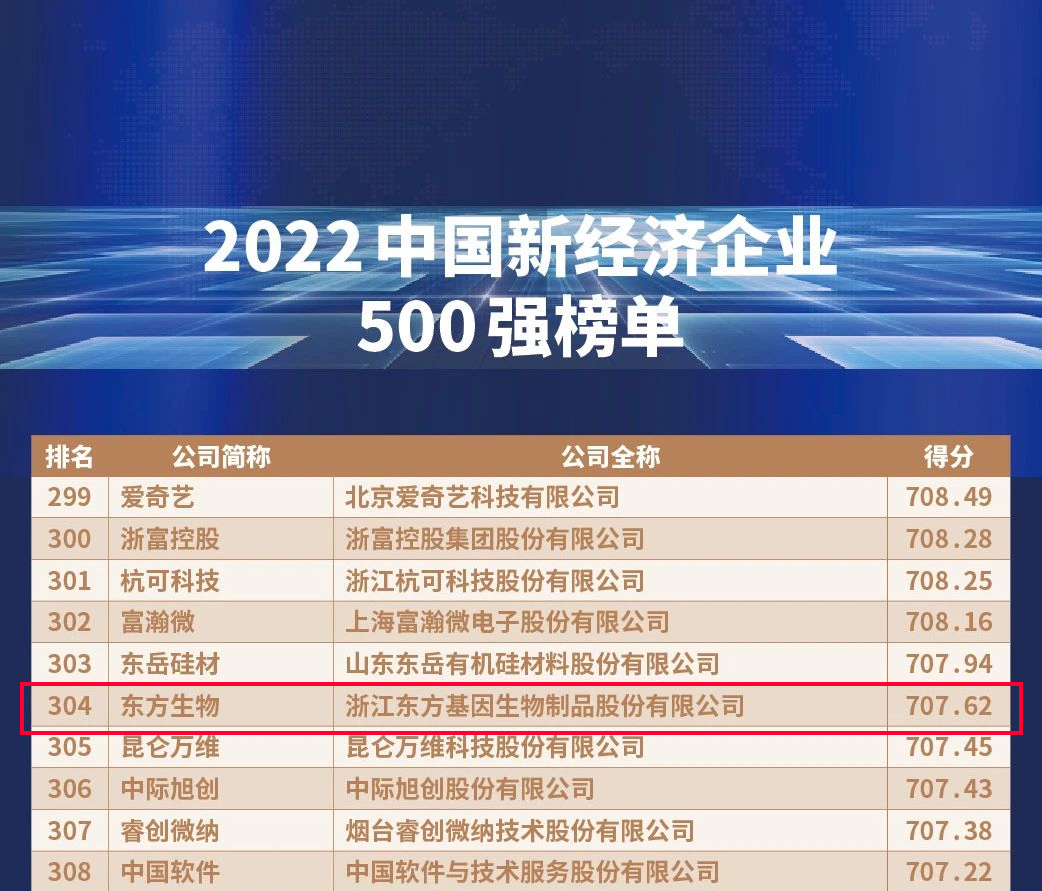 It is understood that the "Top 500 New Economy Enterprises of China" evaluation activity has been held for three consecutive years, aiming to promote the development of China's new economy industry, and explore a number of demonstration enterprises in new industries, new forms of business and new business models. The business of a new economy enterprise shall have the characteristics of new economy, or the revenue of new economy business shall account for more than 60%. In this ranking, market value/valuation is selected as the main sequence index of the evaluation of the top 500 new economy enterprises, and seven categories of enterprise size, profitability, growth rate, innovation drive, social contribution, social impact, and internationalization level and 14 sub-indexes are used as the correction indexes to correct the weight of market value/valuation, and finally produce the 2022 Top 500 New Economy Enterprises of China.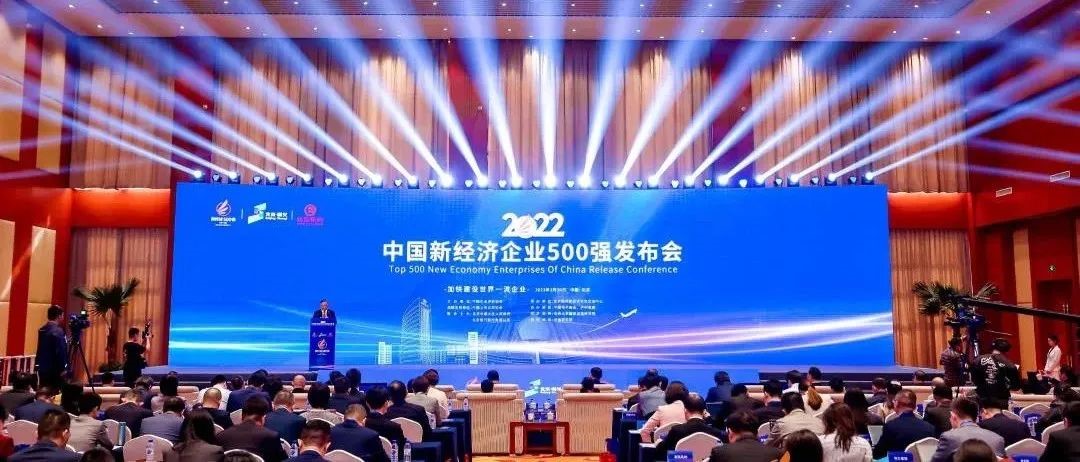 Zhejiang Orient Gene Biotech Co., Ltd., founded in December 2005, was listed on The Science and Technology Innovation Board of Shanghai Stock Exchange on February 5, 2020 (referred to as "Orient Gene" for securities, with a stock code of "688298"). Orient Gene specializes in the R&D, production and sales of in vitro diagnostic products. Its products mainly cover the business fields of infectious disease detection (including COVID-19 detection series products), drug detection, tumor marker detection, cardiac marker detection, and eugenics and fertility detection, and hundreds of detection products and supporting biological raw materials. It has a complete industrial chain layout from the core antigen/antibody biological raw materials upstream of the industry to POCT instant diagnostic reagents and instant diagnostic instruments.
In the future, Orient Gene will always take the enterprise mission of "gathering global scientific and technological strength, for health warning, for life escort". We will join hands with all parties to continue to keep pace with the times, forge ahead in an innovative and enterprising spirit, create brands with actions, promote profits with brands, strive to promote high-quality development of the enterprise, and contribute to the global medical and health cause.