In recent years, with the vigorous development of molecular pathological techniques, various normalized, standardized, and precise molecular detection methods, including fluorescence in situ hybridization (FISH), have provided strong evidence for accurate diagnosis and personalized treatment.
Product Introduction
Fully Automated Slide Processing System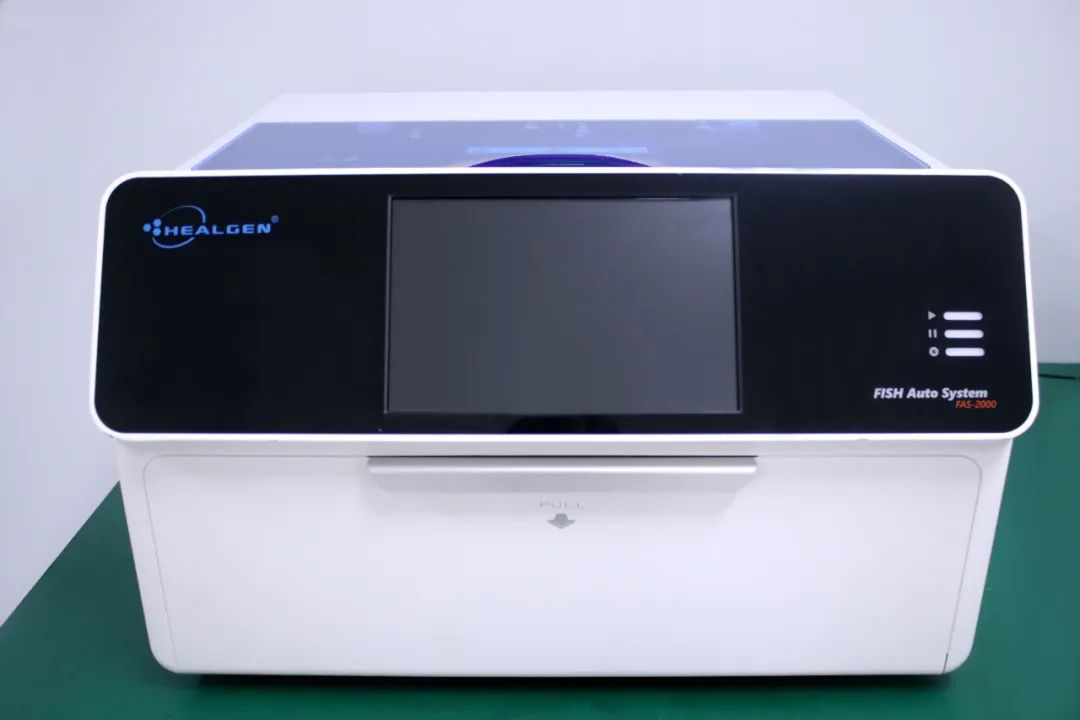 New technology
JINLU's OliGlow oligonucleotide probe preparation technology is employed, which eliminates repetitive sequences and non-specific sequences, and features high probe specificity, clear signal, low background, easy to read.
Ready to use
The probe requires no preparation, offering convenient and swift usage.
Personalization
With a selection of over a hundred registered and validated probes, it caters to both clinical and research needs.
Rapid
Rapid diagnosis in only 2 hours.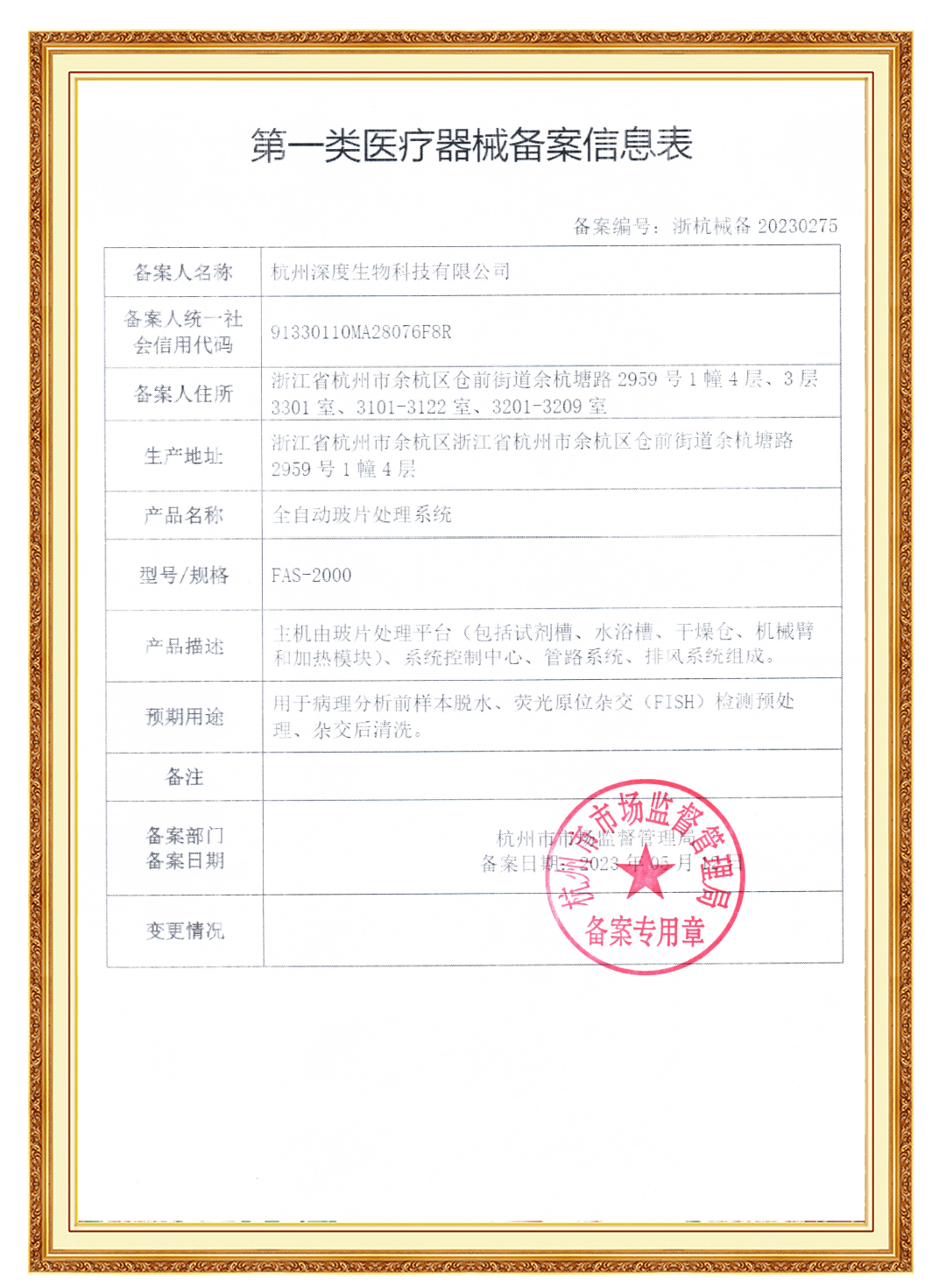 √ Class I Medical Device Registration Certificate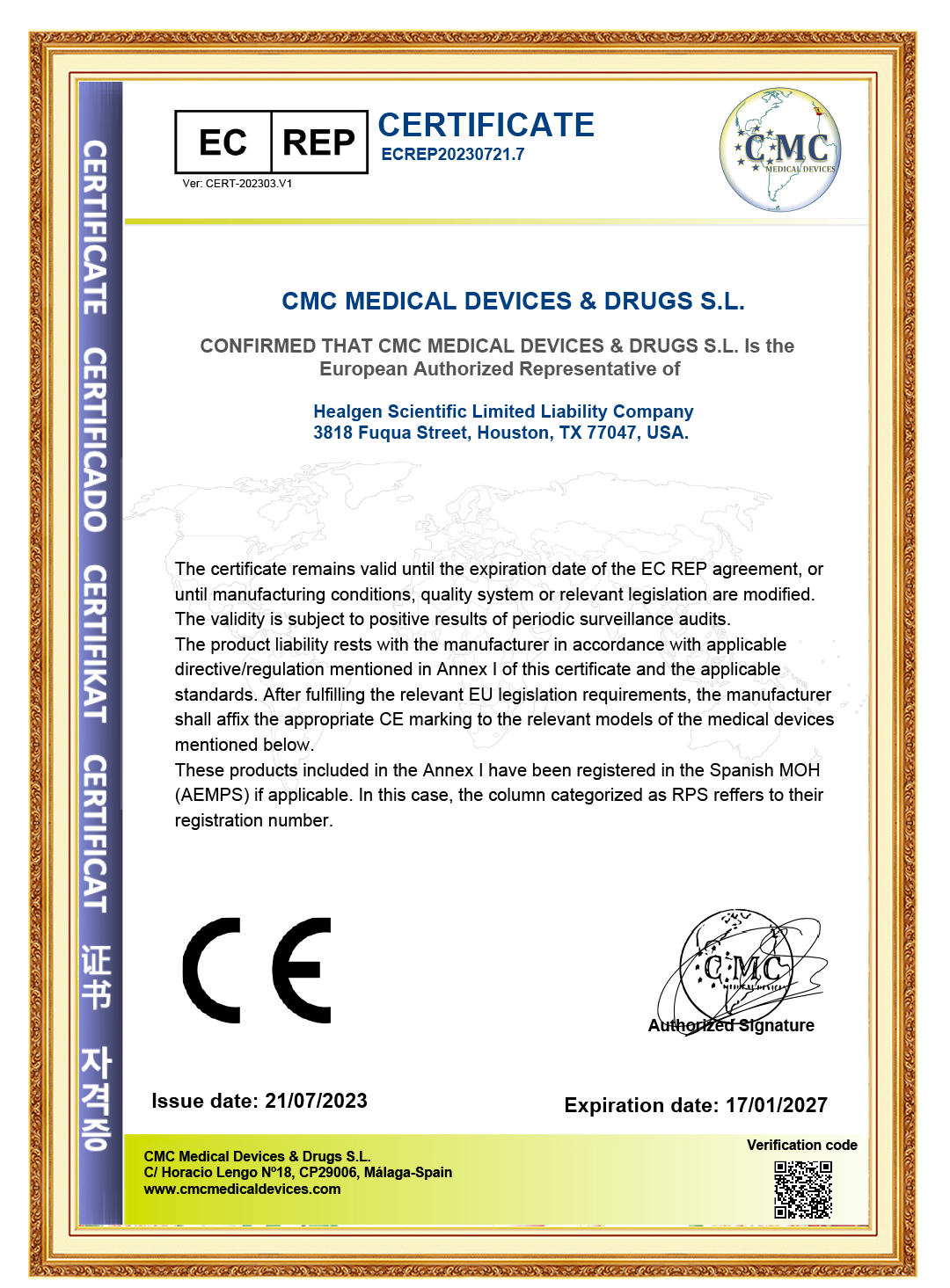 √CE
Product Description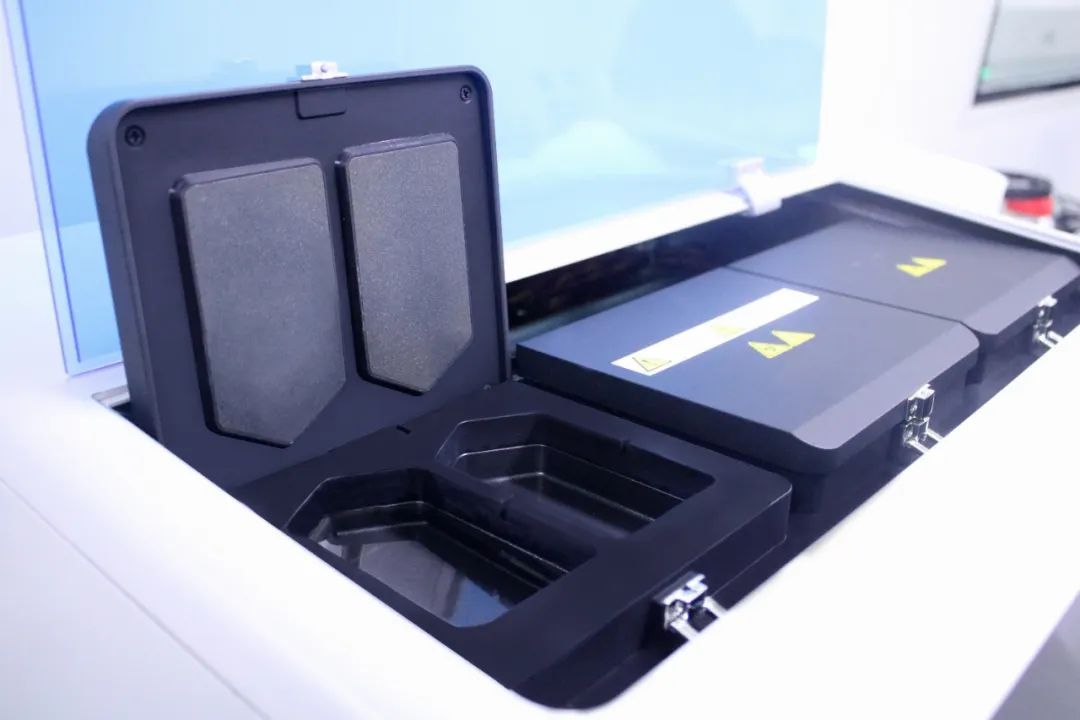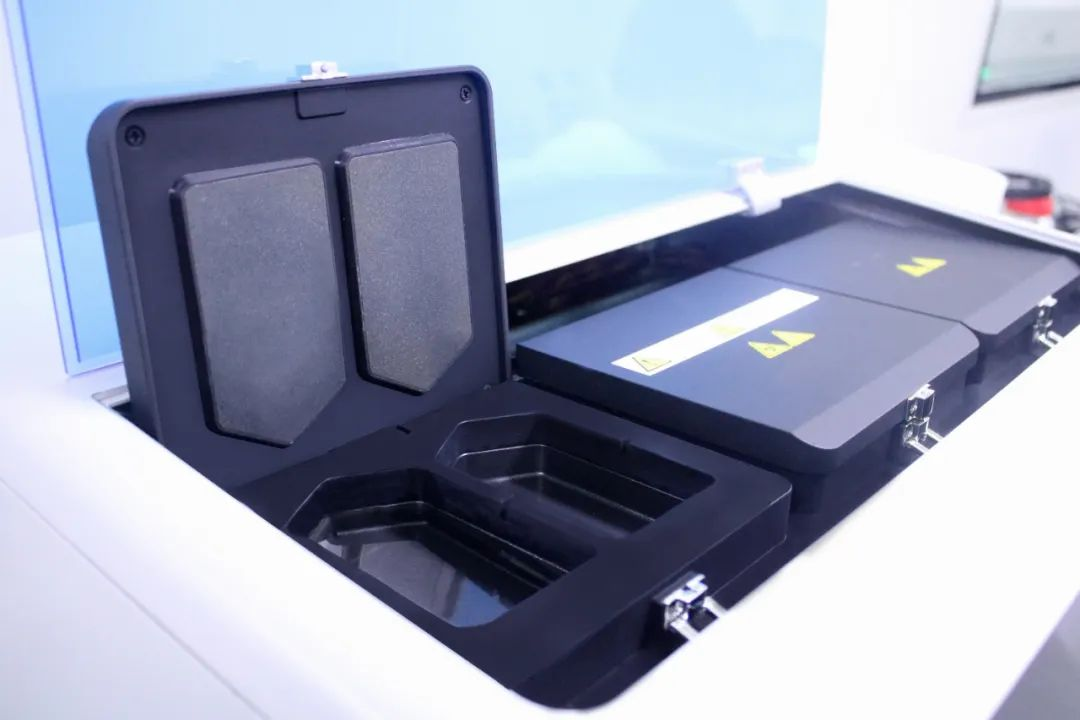 FAS-2000 fully automated slide processing system is mainly used to automate the various liquid handling steps involved in in situ hybridization experiments. It liberates laboratory technicians from the labor-intensive in situ hybridization experiments, enhancing laboratory efficiency and reducing workload.
In order to facilitate the development and application of Fluorescence In Situ Hybridization (FISH) detection technology, simplify complex experimental procedures, and lower the difficulty of conducting FISH tests, the second-generation fully automated slide processing system, FAS-2000, has undergone a complete upgrade. It is now suitable for wet experimental steps of FISH testing in various sample types, including pathological tissue FFPE slice samples, celluar samples such as bone marrow, blood and urine, and various genetic samples like chorionic villi and amniotic fluid. This includes pre-processing, hybridization, and post-hybridization washing steps. Combined with the patented OliGlow FISH probes and pre-processing reagents from JINLU, a holding subsidiary of Orient Gene, it systematically enhances the consistency and stability of FISH test results, effortlessly achieving standardization in FISH testing quality control.
Product Advantages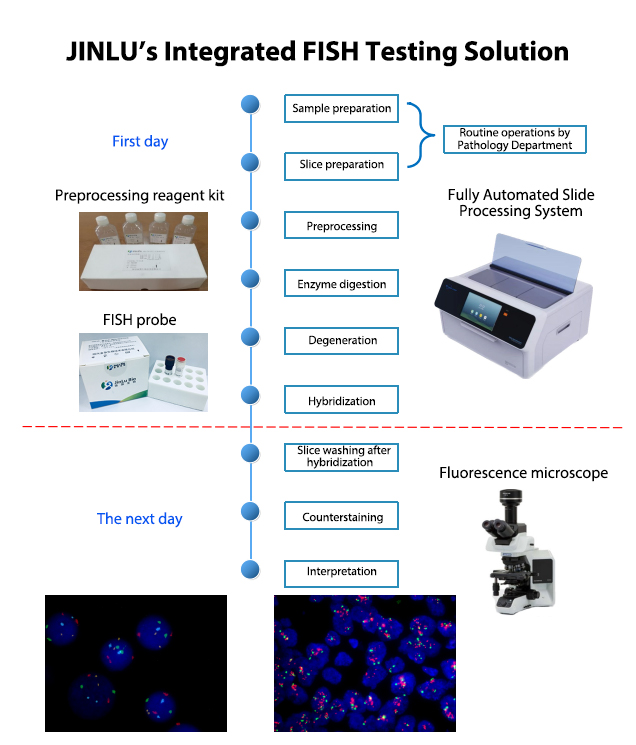 High throughput
The system is capable of processing 24 slides at the same time, and requires only 40 mL for single sample, which reduces manual labor and minimizes human error;
Safe
High degree of automation with isolated fluid and electrical circuits;
Integrated
It features a large LCD touchscreen design, operates on Windows 10, and includes built-in standard programs + 100 customizable programs. It offers a user-friendly interface in both English and Chinese;
High efficiency
Temperature control accuracy of ±1°C, rapid heating at 15°C/min, and fast temperature changes, facilitating quick hybridization and reducing experimental time;
Robust functionality
Before executing tasks, the system automatically prompts for reagent volume, and it also provides low liquid level alarm and fluid path blockage alarm functions;
Flexible
Three independent operating modules capable of running experiments at different temperatures simultaneously;
Wide application
Applicable in histology, cytology, hematology, genetics, and more;
Stability
It utilizes JINZHU's patented OliGlow probes for excellent stability, clear probe signals, low background noise, ease of observation, and improved work efficiency.
FISH Probe Application Categories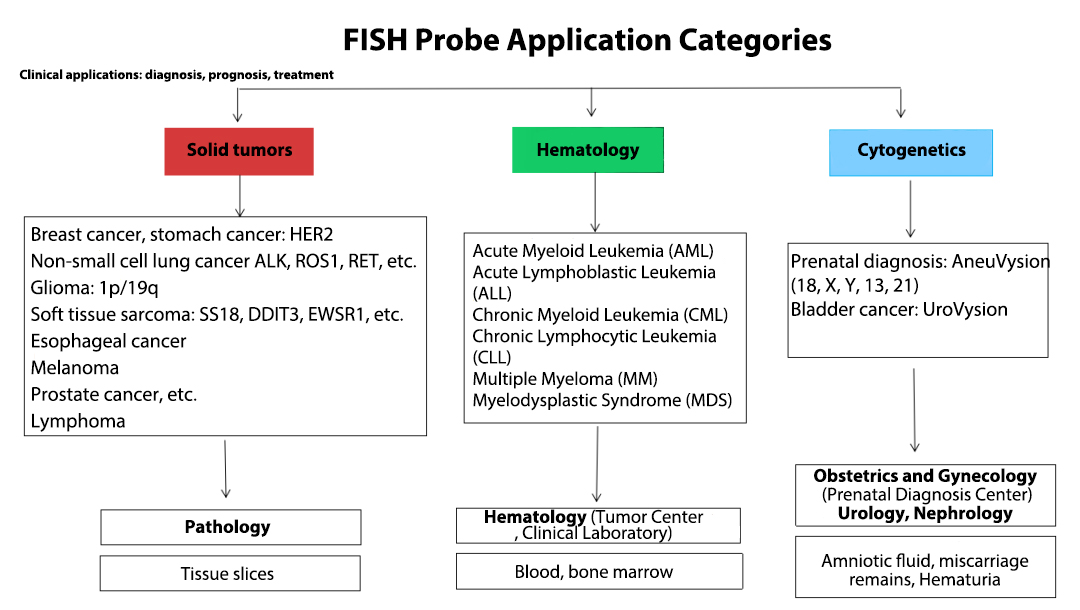 The development of artificial intelligence-assisted diagnostic technology plays a crucial role in alleviating the shortage of pathologists. Orient Gene provides support for early screening and diagnosis, ensuring effective health management.